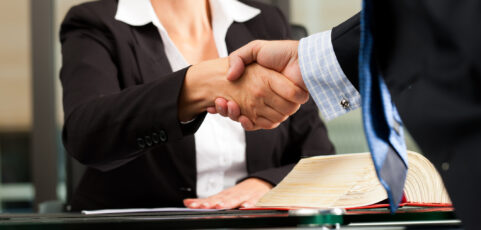 6 Reasons to form an Offshore Company in the BVI
| | |
| --- | --- |
| Exemption from tax | No taxes to be paid |
| Legal Personality | Company has a separate legal personality |
| Confidentiality | Owners and Shareholders are not recorded |
| Flexibility | Only one person needed to form the company |
| Confiscation | Company can't be seized by foreign government |
| Reporting | No reporting required |
The most popular type of company for an offshore firm is IBC, an International Business Company. Being a private corporation, IBC is an exempt from tax, usable for any type of business, enjoys low levels of record keeping and confidentiality provisions.
At the moment, there is more than 600,000 total BVI IBC's, with 5,000 being registered every month. In some part of the world, IBC's are referred to as BVI's.
The government of the BVI is in full support of the offshore opportunities, making it easy to plan ahead. Moreover, with US Dollar being the official currency on the Island, local government can't affect money supply, giving the BVI advantage over its competitors. On the international level, the local government is virtually non-existent, avoiding international publicity. Similarly the local law's are tailored to fit the offshore companies.
Why should you form a company in the BVI?
Exemption from tax
income tax
dividends
interest
rents
royalties
compensations
capital gains
All transactions of assets, property, shares are exempt from paying duty in the BVI.
Legal Personality
In the BVI, Business Company enjoys the same powers as a natural person while having a separate legal personality.
Confidentiality
Owners and shareholders are NOT recorded. This confidentiality information remains with a trusted Registered Agent, who keeps the records. Nevertheless, the records are retrievable for inspection by shareholders at any time.
Memorandum and Articles of Association are all that is kept on the public records. These records don't contain any information about the owners of the company.
One person needed
To set up a company, there needs to be only one person, as the owner can be a shareholder and a director at the same time. No meetings are required, no need to travel to the BVI, everything can be arranged with ease.
Confiscation? Not possible!
In case a fereign authority (Government) seized the company ownership (shares) by means of confiscation, nationalization or related, the owner can successfully claim the ownership of the company in the BVI Courts.
Reporting Duty
is non existent. Any records may be kept at the place of owner's choosing, no need to report public or commercial standing.
Variability of Company Formation
According to owner's needs, the company can be limited by shares, guarantee (with option to issue shares), unlimited company (with option to issue shares), a restricted purpose company and a segregated portfolio company.
Company purpose
There is no need to declare company purpose, unless using the "restricted purpose company."
Company Agent
The Director of the Business Company can choose any person to be the Agents. The powers of the agent are stated in the Memorandum and Articles of Association and may include appointing directors, approve a merger or liquidation, declare insolvency, etc.
Price of Offshore Company in the BVI
Price of Offshore Business Company in the BVI: Companies with registered shares only
| | |
| --- | --- |
| Company with up to 50,000 shares, with or without par value | $350 |
| Company limited by a guarantee or an unlimited company without shares | $350 |
| Company with more than 50,000 shares, with or without par value | $1100 |
| Restricted Purposes Company | $5000 |
Copy of Price of Offshore Business Company in the BVI: Companies with, or authorized to issue bearer shares
| | |
| --- | --- |
| Company with up to 50,000 shares, if all bearer shares are kept with a BVI Custodian | $800 |
| Company with more than 50,000 shares, if all bearer shares are kept with a BVI Custodian | $1100 |
| Company with up to 50,000 shares, if some of the bearer shares are not kept with a BVI Custodian | $1100 |
| for Company with more than 50,000 shares, if some of the bearer shares are not kept with a BVI Custodian | $1350 |