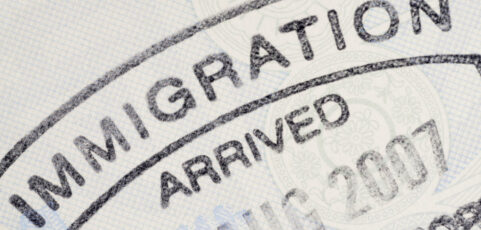 Entering the BVI
To enter the BVI, a Visa application is required and can be obtained at the points of entry. Entry for employment requires a permission of the Department of Immigration.
Common Immigration Requests
Common immigration issues include Work Permits and representation at the Department of Immigration, Renewal of the Work Permits, Landing Permit Extensions, Applications for Work Permit Exemption, Exemption Renewal, Plane Entry Documentation, Vessel Entry documentation, Embarkation Forms, Application for Belonger Status or Application for Residency Status.
Entering BVI to Work
To work in the BVI, it is necessary to get a job first. It is specifically prohibited to look for work while staying in the BVI. All local employers must first look for BVI residents to fill jobs. Advertisement of jobs in local newspapers for a given period is required before a job can be given to a foreign national (including UK nationals). Even then, if there is a BVI resident qualified for the position, foreign national can't be employed.
Entering BVI for tourism
Visitors may be issued visa for one month at the point of entry. The condition is a valid return ticket, accommodations and means of support. After one month, the visa can be extended (application for extension). A special type of entering is on a yacht charter, where a pickup in USVI is allowed, as long as the yacht checks in on arrival in the BVI
USA: Valid passport or WHTI-compliant documentation
Canada: a passport or original birth certificate accompanied by driver's licence.
Europe: Valid passport required. Note that if you are traveling through the USA, you will need ESTA and your passport must be machine-readable.
Customs and Immigration Offices
Tortola
Virgin Gorda
Virgin Gorda Airport
St. Thomas Bay Terminal
Owen Harrigan Visitors Centre at Gun Creek
Jost Van Dyke